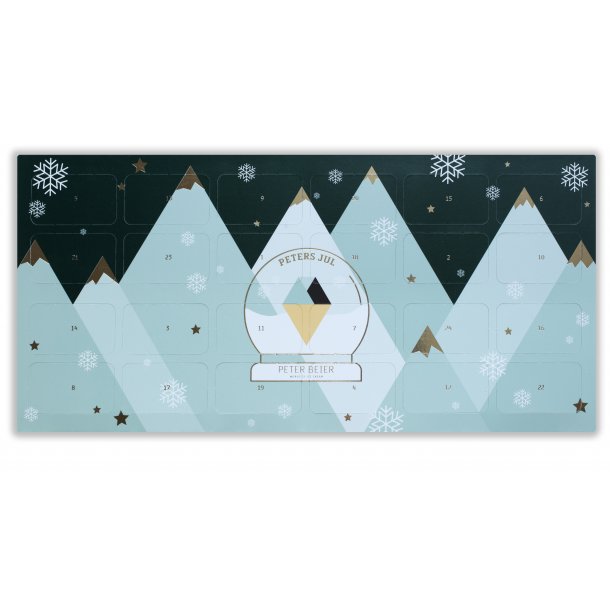 ---
ICE CREAM ADVENT CALENDAR
This year, Peter Beier has created a limited edition "Ice Christmas Calendar"
The Ice Christmas calendar comes in a limited number at an enchanting introductory price, with big savings.

Join Peter Beier on a Christmas journey that offers enchanting and unforgettable ice cream experiences.
Explore the world of ice cream with irresistible classics and pleasant surprises during the sweet Christmas season.

The ice cream is a result of Peter Beier's great passion for good taste, and the cold taste impressions warm both big and small hearts.
Each variant is created with pure ingredients, inspiration from the season and the good craftsmanship that Peter Beier is known for.

The Ice Christmas calendar can be used at Ørsholt Estate, in Stenløse, Østerbro, Store Kongensgade and Axel Towers.

Bring the daily calendar-door and redeem them at your nearest Peter Beier ice cream shop.

You choose which days you want to redeem the doors in, in the period from
the 1st of december 2020 to the 31st of january 2021