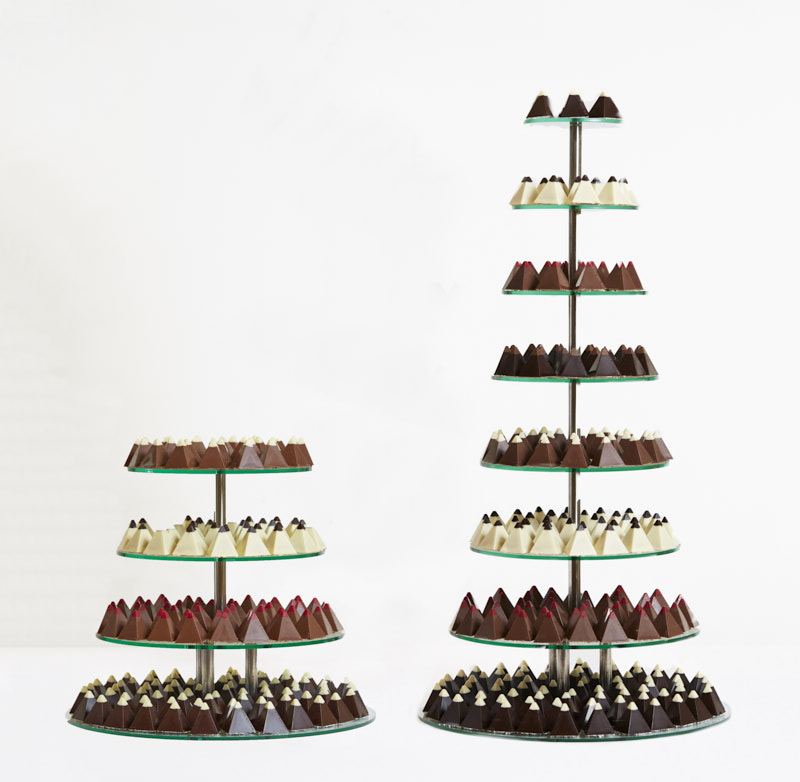 RENT CREAM PUFF TOWER
Our cream puff tower is perfect for festive occasions. Whether it is for a wedding, confirmation or birthday, we can guarantee that Peter Beier Chocolate's cream puff tower will help to create a festive atmosphere.
Peter Beier's reinterpretation of the classic Danish cream puff is 100% handmade in the same uncompromising quality as our well-known chocolates.
The first cream puff ever made in molded form allows for the very high quality.
In addition to the classic cream puff, there is a coconut variant, a delicious licorice, a wonderful mocha - and a delicious strawberry variant.

The rent for the cream puff tower is the price of your cream puffs (DKK 12.- per cream puff)
- you only pay for the cream puffs you need. (minimum 100 creampuffs)
A deposit of DKK 1.000.- must be paid at the tower before pickup, which can be withheld if damage occurs or
the tower is not been cleaned. The cream puff tower is easy to set up.

For further information and ordering, contact us on 49 17 00 26 or per. mail to info@pbchokolade.dk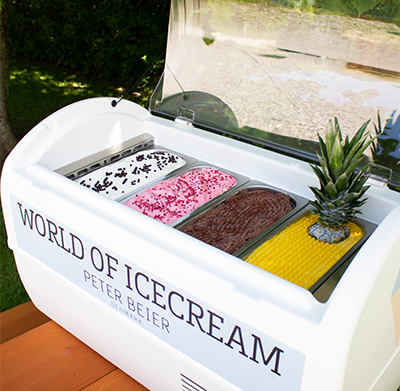 RENT YOUR OWN ICE COUNTER
Are you going to hold a summer party, student party or maybe a child's birthday, and want to provide a unique experience
for your guests, you can now rent your very own ice cream counter, with Peter Beier's delicious ice cream. Choose your 4 favorite ice creams from our large selection of ice cream.
There are 20 liters of ice / 4 canteens, which is ideal for parties between 25-80 people
The ice cream counter is easy to take home in the car, and just to line up at home, so you can have a great party.
Price: DKK. 2.799.-, ( deposit of DKK. 1.500.-)
Possible purchases:
+ 1 L caramel DKK 89.-, + 1 L jam DKK. 89.-
+ 1 L whipped cream DKK. 59.-, + 1 L fluff DKK. 45.-
Homemade waffles DKK. 5, -, Cups DKK. 5.- per piece
200 small spoons ( free).
For further information and ordering, contact us on 49 17 00 26 or per. mail to info@pbchokolade.dk