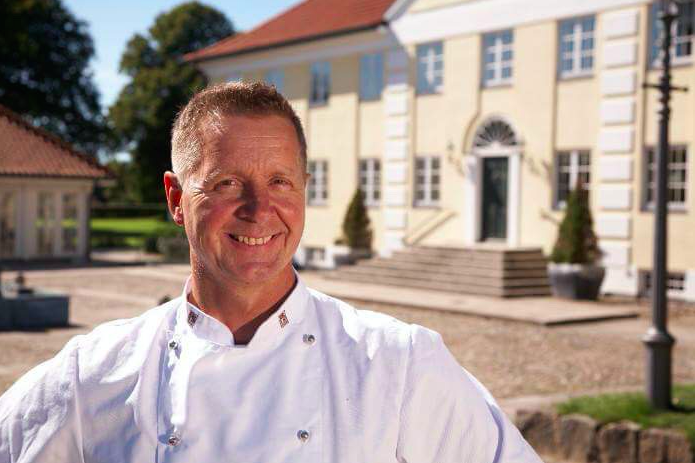 PETER BEIER
Peter Beier is a recognized and honored chocolatier trained in Denmark, England, France, Belgium and Spain. At the age of 22, he was appointed head of the famous Magasin du Nord chocolate production. Seven years later, in 1996, he decided to create his own production of handmade chocolate of the highest quality and founded the company Peter Beier Chocolate.
The company's state of the art production facilities are currently located on Ørsholt God's north of Copenhagen.

FAMILY ACTIVITIES
Peter Beier Chocolate is a family business. We started the company together and have worked side by side for the past 21 years. We work where we live and live where we work. Everyone in the family is involved to some degree - whether it's running the business, working in our stores or just bringing in new ideas and inputs. Our love for chocolate and for each other is what ties us together as a family and what drives our life's work - Peter Beier Chocolate.

OUR PHILOSOPHY
At Peter Beier Chocolate we have created a solid and sustainable "from Earth to Table" concept, which goes through all our production and out in the stores. Our chocolate is 100% handmade using cocoa beans from our own plantation and raw materials from Ørsholt Gods.
We cultivate and use organic raw materials as far as possible. Through carefully collected experiences, we manage to exploit climate and environmental conditions, both at our own plantation in the Dominican Republic of the Caribbean and at home. With sustained care, we produce many different varieties of cocoa under the Dominican sun and excellent fruits and berries on the Danish soil.
The taste experience is always high and our development and access to our chocolate is carried by the ambition of creating a little piece of perfection every single time.

ØRSHOLT GODS
Our award-winning and handmade chocolates are produced by our enthusiastic and talented staff at Ørsholt Gods, which is located in a beautiful surroundings, half an hour north of Copenhagen.
Here on 130 hectares of lakes, forests and fields, we grow our own apples, pears, cherries, blueberries, plums, blackberries, raspberries, almonds, walnuts and hazelnuts, all of which are part of the production of our delicious handmade chocolates.
Finally, at Ørsholt God's own training center, we have teaching facilities and oranges with cocoa trees from our own plantation in the Dominican Republic. The education center is used for the training of own staff and shared in connection with chocolate lectures, team building courses, etc. Last but not least, both the orangery and the teaching room form the framework for our popular chocolate courses, where you can for one day fulfill the dream of becoming your own chocolate maker
Chocolate quotes:
"Love of one thing - Chocolate"
"Chocolate doesn't ask silly questions - Chocolate understands"

"All you need is chocolate"

"A balanced diet is chocolate in both hands"
"You can't buy happiness, but you can buy chocolate
- and that's kind of the same thing"
"A man can not live on chocolate alone - but a woman can..."